2021
RHODE ISLAND RADIO & TV
LEGENDS HONORED
The Board of Directors of the newly reorganized RI Radio & TV Hall of Fame announces the INDUCTEES for the Class of 2021!
JOHN GHIORSE - WJAR
Television
John was born in Quincy, Massachusetts on May 6, 1939. The oldest of nine children, he graduated from Braintree, (Massachusetts) High School in 1957 and Harvard College with a degree in chemistry in the Class of 1961. After joining the United States Air Force, he studied Meteorology at The Pennsylvania State University in 1962-63 and then served as a Weather Officer in the Air Force with tours of duty stateside, Thailand and Vietnam. John joined The Travelers Weather Service and WTIC Channel 3 in Hartford, Connecticut in 1966 and came to WJAR-TV, Channel 10, in the spring of 1968 becoming the first professional Meteorologist in the Providence television market. He began using The Ghiorse Factor in the early 1970s. The Factor rated the next days weather on a scale of 0-10, with a 0 being the worst possible weather for playing or working outside ranging upward to a 10, signifying the best. It became an instant hit with viewers and has remained his identifying signature for nearly 50 years. After 15 years as Chief Meteorologist at Channel 10, he joined WLNE-TV, Channel 6 in Providence in the same capacity in 1983. John then returned to Channel 10 in 1998 retiring in 2009. Since 2010 he has contributed weather forecasts and The Ghiorse Factor to the Providence based all news, weather and sports web site Golocalprov.com. He was a member of the American Meteorological Society and held the AMS Seal of Approval during his broadcast career. In 2007 John was honored with the Boston-New England Chapter of the National Academy of Television Arts and Sciences Silver Circle Award.
John and his wife Connie have been married for 53 years. They have four children, eleven grandchildren and now reside in The Villages, Florida.
The RI Radio & TV Hall of Fame is a group of Broadcasters committed to continuing the legacy of so many that came before us and those that are still promoting the industry with their work today! We thank our Community Partner Operation Stand Down for their support in helping to make this years event a success.
---
FRANK COLETTA  - WJAR
Television
Frank Coletta is a native of West Warwick, RI and a graduate of Emerson College, who began his 48-year broadcasting career in radio in 1971 as an all-purpose announcer and engineer at WKFD 1370AM in Wickford. Three other announcer jobs followed at WGNG 550AM Pawtucket, WARV 1590AM Warwick, and WEAN/WPJB AM & FM in Providence.  Frank became a full time news reporter with his next few jobs at WCAP 980AM In Lowell, MA, and Providence radio stations WICE 1290 AM, WHIM AM & FM, and WEAN Newsradio 79. There was also work at a Framingham, MA daily newspaper and a news magazine show on WSBE Channel 36 before he arrived at WJAR TV in 1978 as Assignment Editor.  He transitioned to assignment reporter in 1981, weekend anchor in 1983, and was part of the original team that put NBC 10 News Sunrise on the air in 1985. He anchored the Sunrise and Noon news broadcasts until his retirement from the industry last year (2019). 
Outside of WJAR-TV, Frank was an adjunct professor of journalism  at Rhode Island College, and hosted business news forums and town meeting events for Cox Communications.
Frank has been the recipient of numerous community and professional awards, Including the New England Emmy Silver Circle Award, and numerous honors fromRhode Island business and public service organizations.  He received an honorary doctorate from Salve Regina University in 2010. 
The RI Radio & TV Hall of Fame is a group of Broadcasters committed to continuing the legacy of so many that came before us and those that are still promoting the industry with their work today!  We thank our Community Partner Operation Stand Down for their support in helping to make this years event a success.
---
DAVEY MORRIS- 92 PRO FM
RADIO
Davey, as an intern, first walked in to the WPROAM/FM building in August of 1990.  Then, he was employed in March of 1991 as a proud member Capital Cities/ABC ownership to begin his career in Radio.  After 5 ownership changes, he worked on all FM shifts, throughout his almost 30 year career. He is a hometown guy growing up in Warren, RI and graduated from Rhode Island College. Davey is the longest running afternoon drive host in the  history of 92PROFM.  As dedicated employee, to all ownership he has served, including now, he is the current PROFM Program Director and HOT 106 Program Director, along with continuing to host the PM DRIVE shift on PROFM, he stays true to the local and live presence in the  market. He is also avid fan of the Boston Red Sox and New England Patriots.  Plus, fights for animal rights, supports Hasbro Children's Hospital and the RI Foundation for Suicide Prevention.    
The RI Radio & TV Hall of Fame is a group of Broadcasters committed to continuing the legacy of so many that came before us and those that are still promoting the industry with their work today!  We thank our Community Partner Operation Stand Down for their support in helping to make this years event a success.
---
JIM TARICANI - WJAR TV
You could make this flowery - or you could make it simple. Jim Taricani was a journalist. He wouldn't have asked to have any other titles. He uncovered and reported the news. At times he became the news, but he wasn't interested in headlines for himself - he just wanted to pursue his work as a nationally recognized investigative reporter for WJAR-TV/Channel 10 for almost 40 years. He founded its investigative unit.
His honors included a plethora of national, regional and local journalism awards including the Freedom of the Press Award from the Reporters Committee for Freedom of the Press; five television news Emmy Awards; the Edward R. Murrow Award; and the prestigious Yankee Quill Award from the New England Newspaper and Press Association --- the highest individual honor presented by the Academy of New England Journalists. His work personified excellence.
In 2004, he was sentenced to house arrest by a Rhode Island Federal District Court Judge for refusing to identify the person who leaked him an F.B.I. undercover videotape related to an investigation of government corruption known as Operation Plunder Dome. He served four months in home confinement -- becoming one of only a handful of journalists to be jailed "for simply doing my job," he said at the time.
He was a national advocate for a federal shield law for professional journalists and in 2007 testified before the United States Congress in favor of protecting journalists from having to reveal their sources. During his lifetime, he hoped to witness the law's passage and was optimistic that it would soon be accomplished.
In recognition of his tenacious pursuit of truth on behalf of the public interest, he received the degree of Doctor of Humane Letters, honoris causa, from the University of Rhode Island in May 2018 --- conferred by President David Dooley.
Throughout his career, he relished the opportunity to contribute to other forms of responsible news gathering as a writer for newspapers, magazines and radio. He was thorough, principled, fair, accurate, unbiased, accessible and unafraid. He was an expert on organized crime, the courts, public corruption and politics.
He served four years in the United States Air Force Reserve and received a Presidential Letter of Commendation in 1968 for helping secure the transfer of James Earl Ray, assassin of Martin Luther King Jr. after Ray was captured in England where Jim was stationed. He was Honorably Discharged from military duty in 1973 and designated top airman in his class.
Jim's strong heart was due to the miracle of receiving a life-saving heart transplant at Massachusetts General Hospital in Boston on August 22, 1996. From that day forward, he lived with an overriding purpose: to honor and respect the new heart that beat in his chest and offer gratitude to the young man and his parents who provided organ donation. Every day was a gift and a blessing. As a frequent speaker on the topics of organ donation and heart disease, he shared hope and encouragement to other patients and boosted their spirits. He often counseled people facing illnesses of their own and was a confidante and a reassuring voice.
His philanthropic efforts included service to the American Heart Association/Rhode Island as Honorary Chair of the Annual Heart Walk for more than 20 years and a member of the Board of Directors of the Jonnycake Center of Peace Dale food pantry.
Jim died at age 69 on June 21, 2019 -- just nine weeks short of his 23 year anniversary as an organ donor recipient. In honor of his life's work, the Taricani Lecture Series on First Amendment Rights has been established at the University of Rhode Island by his wife, Laurie White-Taricani. The lecture series is meant to inspire the next generation of responsible journalists who act in the public's interest.
---
MITCH DOLAN -WPRO A/F CapCities/ABC Radio
EXECUTIVE AWARD- RADIO
Mitch Dolan joined Cap Cities/ABC in 1979 when he joined WPRO AM and FM, the company's Providence stations. He quickly rose to Sales Manager and eventually President and General Manager.
During Mitch's 12 year tenure at WPRO and 92 Pro Fm, the stations enjoyed unprecedented ratings and revenues. Mitch orchestrated WPRO's successful transition from music to Newstalk Radio in 1989 where it has dominated its format ever since and oversaw 92 PRO FM's market dominance for over a decade.
In 1990, Mitch was promoted to President and General Manager of 95.5 WPLJ assuming similar roles at 77 WABC in 1996 re-launching both stations to high levels of success in their respective formats.
Mitch was upped to president of the ABC Radio Station Group in Los Angeles, Dallas, Detroit and Washington DC.
Mitch was named COO of Times-Shamrock Communication radio and outdoor media division in 2014 and was most recently named COO of Great Lakes Media.
---
KAREN ADAMS - WPRI Media Retired News Anchor,
WPRI Eyewitness News and FOX
Providence With over 30 years experience in news broadcasting, Karen Adams is a leader in her field and a strong advocate for female journalists. Originally from Missouri, she earned her bachelor's degree from Missouri State University and began her career in radio, quickly moving into television news.
Now a resident of Narragansett, R.I., she anchored the evening news on WPRI from 1989 until her retirement in 2010. She earned an Emmy Award for Individual Achievement in Anchoring and was inducted into the National Academy of Television Arts and Sciences Silver Circle. She was awarded the Unsung Hero award from Meeting Street scholl, and In 2010, she received an honorary Doctorate of Humane Letters from the University of Rhode Island, and in 2016, she established an endowment for female students from Rhode Island who are enrolled in the University's Harrington School of Communication and Media. Karen has also been awarded the John Chaffee Lifetime Award and awards from RI Special Olympics. Philanthropic Citizen of the Decade from Aids Care Ocean State - Board services includes: Meeting street, Bank RI. , Trinity Rep,Animal Rescue League and on a special committee in Casa de Campo, Dominican Republic where they raise money for the young men & women who are ball boys and girls in the tennis program here - which in turn provides health care coverage and English lessons and scholarships for their education.
---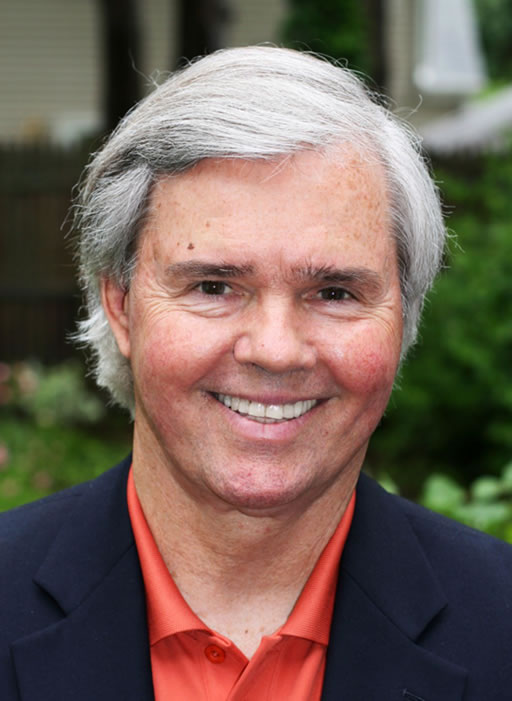 Mike Lyons -TV Sportscaster

Mike is working in his 10th season of professional baseball.  It is his first year, in this the inaugural season of the Worcester Red Sox following 9 seasons with the Pawtucket Red Sox. Mike joined the Paw Sox following a 40+ year sports broadcasting and sports marketing career. He is a Chicago native who was raised in the shadows of Wrigley Field. Educated at Southern Illinois University, Mike began his broadcasting career at WGN Television in Chicago and moved to Peoria to work as a television and radio sportscaster for WMBD AM-FM-TV.
Mike arrived in Providence in 1976 to become Sports Director at Channel 6, and subsequently worked  as a sports anchor and reporter at Channels 12 and 10 in Providence and Channel  7 in Boston.  He also broadcast television play-by- play for URI Football and radio play-by-play for Providence College Hockey.
Mike's sports marketing career in Providence includes several years at both WPRO AM-FM and SportsRadio WEEI-FM. He also worked at both CBS Sports Marketing in Boston and Penn State University, as well as NBC Sports Marketing  in Chicago, which at the time was the broadcast home of both the Chicago Bears and the Chicago Blackhawks.
Mike's primary responsibilities for the PawSox were in securing corporate and community partnerships. Those sponsorships included the 'Building Baseball' initiative in partnership with the RI Building Trades, the 'What's Rights About Rhode Island' initiative in partnership with Bryant University, and the 'In Debt to a Vet' program in partnership with the RI Fire Chiefs Honor Flight Hub. He continues in that role with the Worcester Red Sox.
Mike's community commitments include Special Olympics Rhode Island for whom he created the annual Sports Celebrity Carnival. Over more than three decades, the Carnival raised hundreds of thousands of dollars to support sports programs that benefit those with intellectual disabilities. Mike has been involved for more than forty years with the Rhode Island Senior Olympics and is currently the Executive Director. This will be his 25th year of organizing and directing the RI Senior Games, which offers men and women over the age of 50 the opportunity to enjoy the many benefits of sporting competition.
Mike met his wife Hillary (Holly) while they were undergraduates at Southern Illinois University. They have 3 children;  Michelle, Mickey and Kelly and 3 young Grandsons; Caimin, Kellen and Marcus. They reside in Rumford, Rhode Island.